Support Query
---
I have an income that I want to specifically make non-taxable. How do I do this?
Solution
---
Transactions to Income accounts where the "SMSF tax label" of these accounts are set as Not Applicable - Permanent Difference will not be calculated as taxable for individual entities.
To change a tax return label of an account:
From the

Main Toolbar, go to

Accounting.

Select Chart of accounts

from the list.
1. Use the search bar to locate the income account


2. Once the account is selected, from the edit screen, select More Details >>.

3. The current workaround is to select "SMSF" as the entity in order to input the tax label for Individual entities.

3. Under the Tax Label field, select Not Applicable - Permanent Difference from the drop-down list.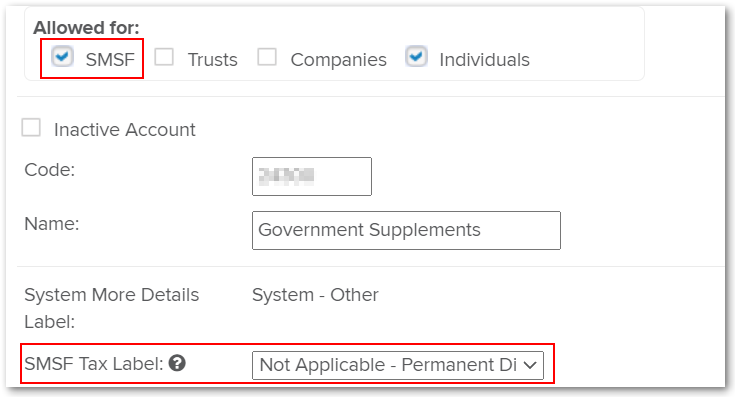 5. Select Save.