Introduction
---
The Directors' Report includes an overview of company activities, operations, and changes that have occurred in the financial year.
The following sections can be included in the report:
Directors
Review of Operations
Significant Changes in the State of Affairs
Principal Activities
Events Subsequent to the End of the Reporting Period
Likely Developments and Expected Result of Operations
Environmental Regulation
Dividends
Options
Indemnification of Officers
Proceedings on Behalf of the Company
Auditor's Independence Declaration
Navigation
---
| | |
| --- | --- |
| Navigate to Reports from the Main toolbar on the left side | |
| Further select the Reports section | |
Instructions
---
Search for Directors' Report using the Search Report bar. Alternatively, locate the Directors' Report under Letters/Minutes.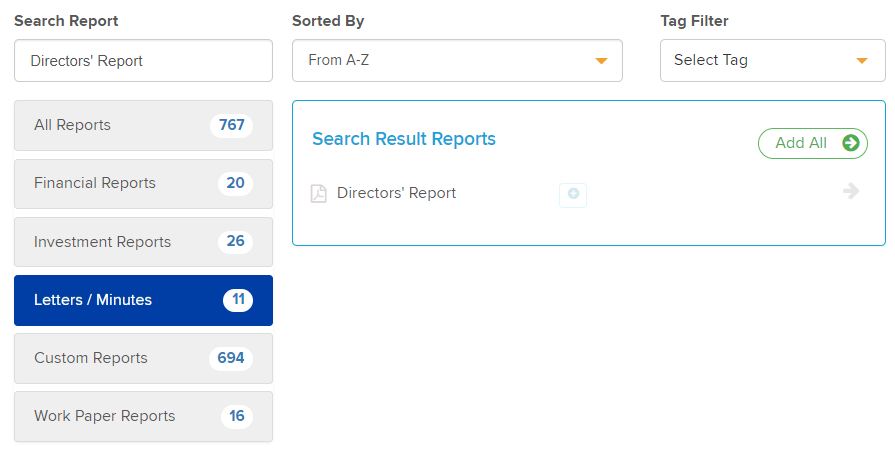 Add the to Report Pack by selecting the Add To Pack arrow.

To choose the desired valuation method, click the icon.

Within the Settings page, users can enter the desired report date. Additionally, you can choose which sections of the report are displayed and enter the details of any changes to the State of Affairs.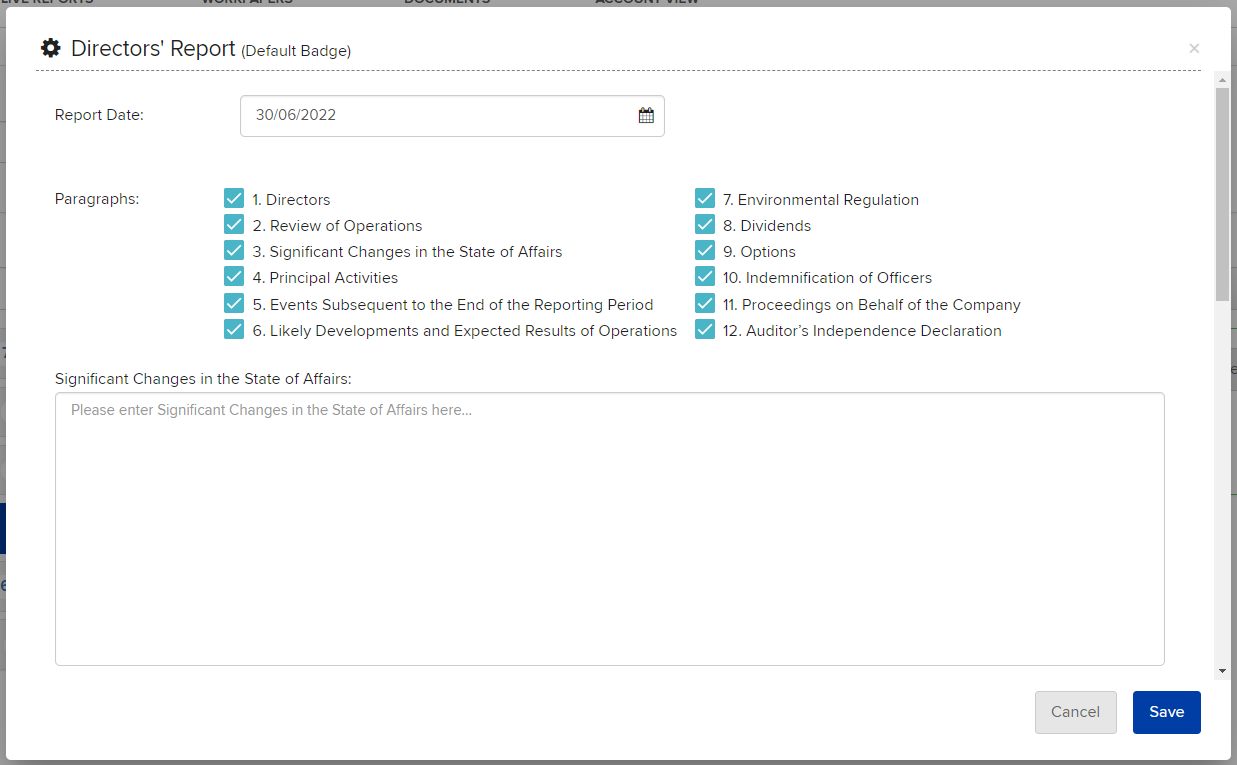 Users have the option to preview or download this report as a PDF, Excel, or Word document. Select to remove the document.

Example Report
---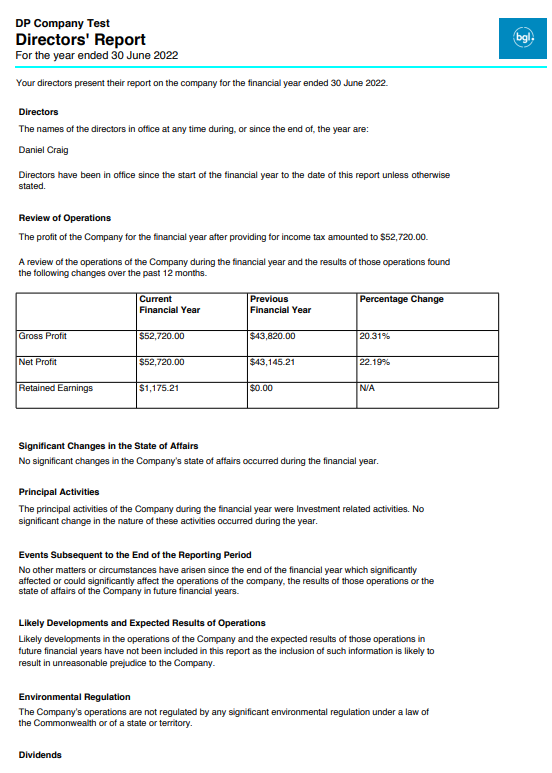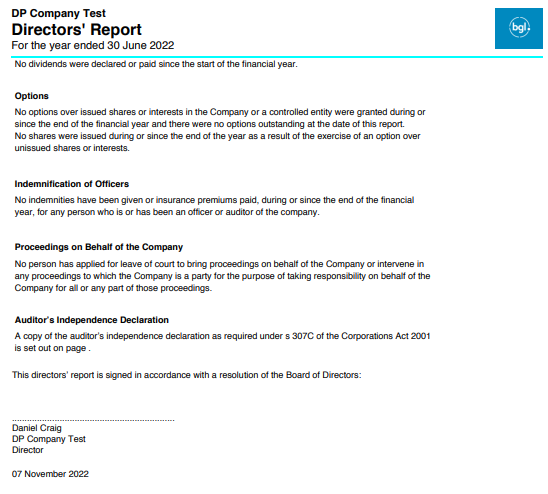 Frequently Asked Questions
---
How can I reconcile the Profit / Retained Earnings figure on this report?
The figures on this report can be reconciled with the Operating Statement.
How do I change the signing name displayed on the report?
The signing name displayed at the bottom of the report is taken from the Company Relationships screen. Changing the Director contact will change which name is displayed: