Introduction
---
The Minutes of Meeting of Directors contains a summary of a number of director meeting topics including dividend declarations, financial statements, company solvency, declarations, annual statements, and audits.
Navigation
---
| | |
| --- | --- |
| Navigate to Reports from the Main toolbar on the left side | |
| Further select the Reports section | |
Instructions
---
Search for Minutes of Meeting of Directors using the Search Report bar. Alternatively, locate the Minutes of Meeting of Directors under Letters/Minutes.

Add the Minutes of Meeting of Directors to Report Pack by selecting the Add To Pack arrow.
To choose the desired paragraphs, reporting date, and signatories, click the icon.

Within the Settings page, users can enter the desired report date. Additionally, you can select the option to display paragraphs, select apologies, select the Chairperson, and set the distribution type.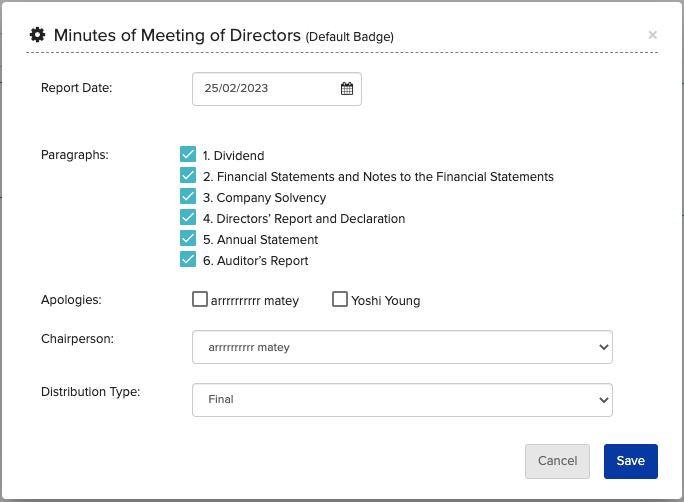 Users have the option to preview or download this report as a PDF, Excel, or Word document. Select to remove the document.
Example Report
---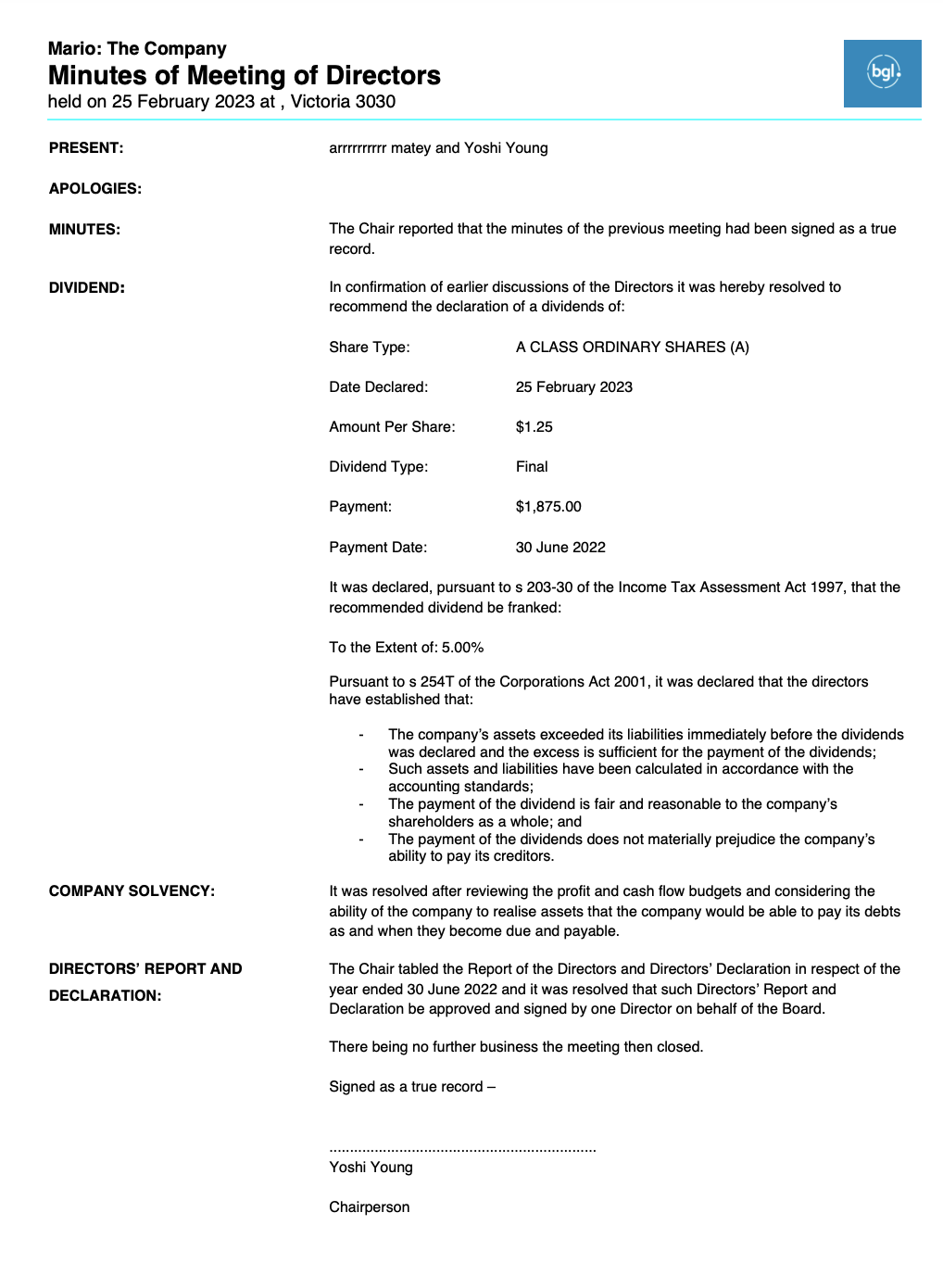 Frequently Asked Questions
---
Where are the dividend amounts shown on this minute entered in Simple Invest 360?
The dividend amounts are generated during the Year-End process, specifically on the Pay Dividends screen.
How do I change the signing name displayed on the minute?
The signing name displayed at the bottom of each page is taken from the Company Relationships screen. Changing the Director contact will change which name is displayed: