To log a support call, select the Log a support call icon at the top of the Simple Invest 360 page.

Fill in your support request and the Simple Invest 360 Help will be reviewed. Select Go!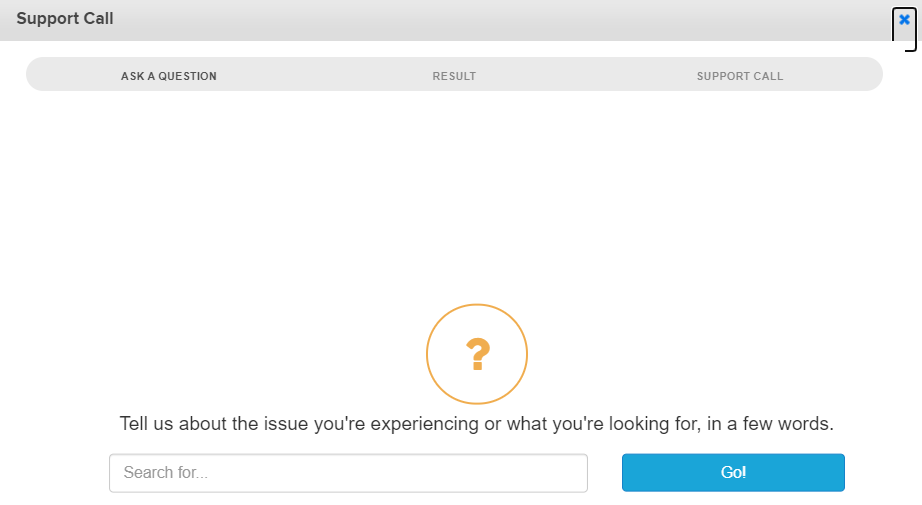 The top 4 results from both the Simple Invest 360 Knowledge Centre as well as the BGL Community will be displayed. These can be expanded upon and scrolled through.
These responses should be reviewed prior to logging the support call. If a sufficient result is not obtained select Support Call.

Complete the Support Call requirements and then select Submit Support Call.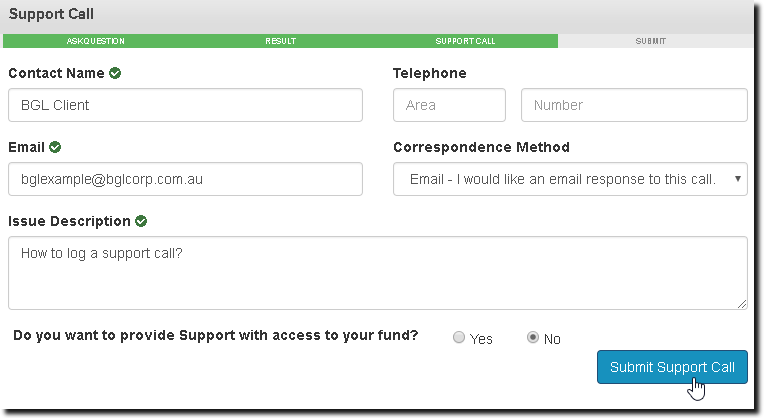 Field
Explanation
Contact Name
Input your name.
Telephone
Input your preferred contact number.
Email
Input your email address. This will be used to provide updates on the status of your query with BGL Support.
Correspondence Method

From the drop down list, select one of two options:

Telephone contact (be contacted by phone)
Email contact (be contacted by email)

Issue Description
Provide a description of the issue you face to assist the consultant in providing the best possible solution to your query.
Do you want to provide Support access to your entity?

Select Yes if you would like to provide BGL with access to your entity. An invite will be sent to the support consultant and they will have access to your entity for five days to investigate the issue further (where required). Search and select your entity in the field below.

Select No if you do not want to provide access.
Once you have completed the above fields, select Submit Support Call. A consultant will be in contact with you shortly.
Tip
Support queries should not be submitted via the "Provide Feedback" thumbs up section in Simple Invest 360. This should only be used to provide feedback or if you have any suggestion relating to Simple Invest 360.